MEET OUR FRANCHISEES
These are the industry experts throughout Australia who make up the SprayerBarn team.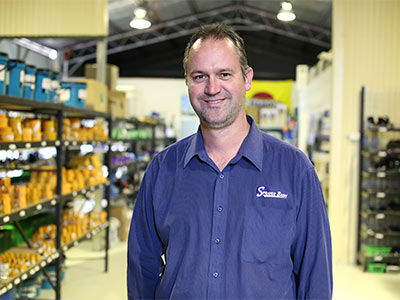 Dan Szymkow has a total of 25 years of international spraying experience under his belt, with 15 of those years spent in precision agriculture. He has had a long time passion for agriculture and rural Australia, driving his desire to build a career supporting farmers. Dan has experience in manufacture and production of sprayers, R&D for sprayers, precision agriculture and steering. He's also been involved in running spraying technology training and seminars throughout Canada and the northern United States.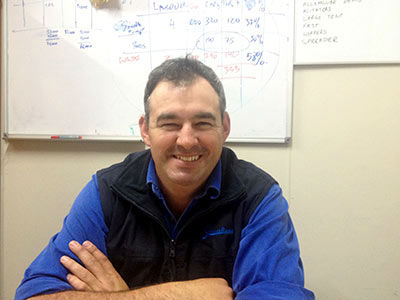 For Narrabri SprayerBarn manager Drew Chappel, becoming a franchisee was "the best thing" he ever did. It wasn't until December 2010 that Drew made the change from his work with a number of GPS companies to join the SprayerBarn family. Drew says that the job did have its ups and downs, but the opportunity to spend more quality time at home was priceless. He would encourage anyone wanting to get onboard with SprayerBarn to "take it all in your stride".
Andrew Uphill has been the managing director of the Moree SprayerBarn store since 2014. Previously employed in a role which saw him jumping ship from Moree to Adelaide on a regular basis, Andrew's choice to become a SprayerBarn Franchisee was so he could do something for himself. The support on offer to each franchisee and the relationship between each shop was what Andrew said made it all worthwhile.
Neil & Sean Bedggood
Swan Hill
Neil Bedggood and his son, Sean, have been co-managing the Swan Hill SprayerBarn franchise since mid-2013. Having purchased the already existing franchise, the duo have worked extremely hard in that time to build the reputable SprayerBarn brand in the Swan Hill community. Both Neil and Sean are active community members and enjoy the fact they can serve local and reliable customers. While the beginning of their time with SprayerBarn came with its challenges, Sean says the hard work has paid off.
Steve Blaxland has been the Director of the Parkes Sprayerbarn franchise since 2008. Before he joined Sprayerbarn, Steve was a jack-of-all-trades, with experience in both the agricultural industry and the mechanical industry working in spares and sales. Steve said one of the biggest challenges he has found since joining Sprayerbarn was the non-consistent market due to the unpredictable weather conditions.